iBrewCoffee
Have you ever made a fantastic cup of coffee and forgot the exact brewing process?
Not anymore! Say hi to your personal coffee tasting journal 👋
Get it now on the App Store and Google Play!
As coffee lovers, we need to know everything about the coffee beans we're about to grind and brew. Keeping empty packages or writing down all the details on paper is OK - for a start. But after a certain point, it gets tricky to compare coffees or search for a coffee with a specific flavor profile.
And that's where iBrewCoffee comes to the rescue! A personal coffee tasting journal where you can record every detail about coffee. From a coffee farm to your favorite roastery - from variety, region, processing - all the way to roast level, flavor profile and cupping score.
And as a bonus - save all your brewing recipes and print them out as a coffee journal.
Keep on brewing and enjoy ❤️
Skilled Brewers know their stuff!
Choose from over 3 000 roasteries, 2 000 coffee regions, 300 varietals, 300 flavor profiles, and more!
Record Product's roastery, flavor profile, roast level, price, cupping score, lot, website, photos, and more.
Track coffee details like country of origin, region and area, altitude, varietals, processings, harvest date, defac method, farm, wash station and producer.
Perfect Your Brews
Record your brewing process details, make notes and ratings until you find the sweet spot. For every Brew track grinder settings, coffee amount, water amount, temperature, extraction time, aroma, aftertaste, acidity levels, and more!
60 Brewing Methods
Handcrafted icon for every one of the world's most popular brewing methods - from Aeropress to Woodneck, you name it!
You can also create your own Brewing methods!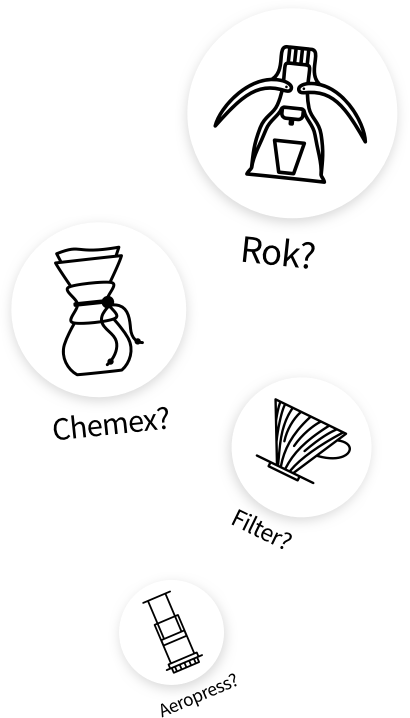 Personal Coffee Journal
Export your Brews to print–ready PDF and enjoy your own coffee journal. Or share your brewing processes with your friends or on your favorite social networks.